2021 Mustang Mach E First Edition, 2016 Nissan Leaf, 2003 Toyota Tacoma, F-150 Lightning Lariat ER
Discussion Starter
·
#1
·
Ford Mustang Mach-E Charge Angels Fleet Vehicle Spotted For First Time
By
Brett Foote
February 24, 2022 10:22 am
The
Ford Mustang Mach-E
Charge Angels program was first revealed
back in October
, though the automaker didn't
reveal all the details
surrounding its efforts to "sniff out" non-functional EV charging stations until December. Essentially, Ford is relying on third-party chargers to keep its Mach-Es "fueled up" and running, and if those chargers aren't working properly, it can cause big headaches for owners. That's where the Charge Angels program comes into play, and now,
Ford Authority
spies have spotted a Mach-E fleet vehicle -finished in Grabber Blue – for the very first time.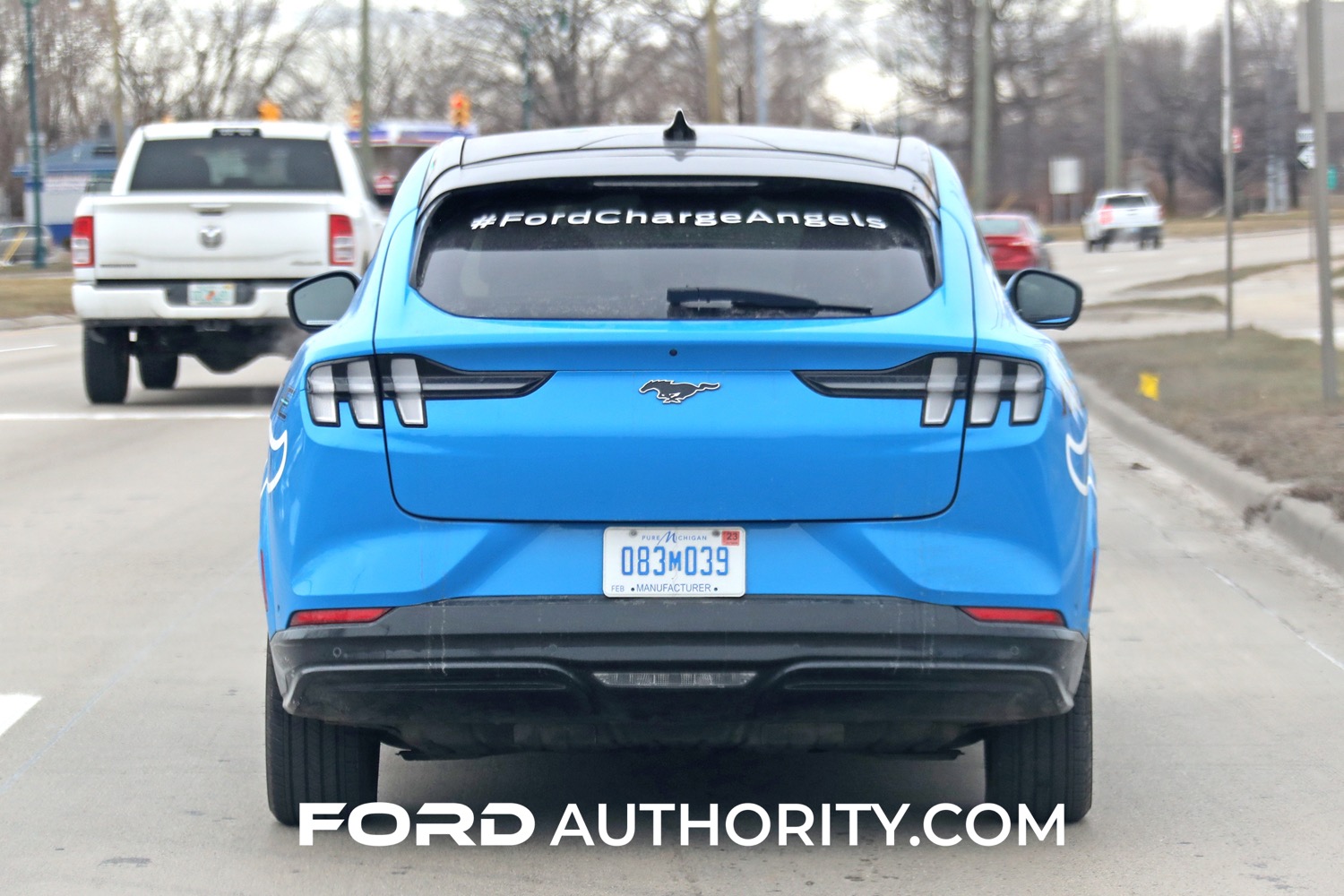 This Ford Mustang Mach-E Charge Angels fleet vehicle is one of many that will follow, patrolling roads in the U.S. with technicians aboard that will test the performance and connectivity of the 70,000 chargers that comprise the Ford BlueOval Charge Network. The special Mach-Es are equipped with high-tech diagnostics and data collection systems used to test and monitor charging performance, communications, and billing protocols. That equipment can relay information to a special team at Ford that is tasked with identifying any technical issues related to chargers. When problems are discovered, Ford will reach out to the third-party charging network providers to rectify those issues.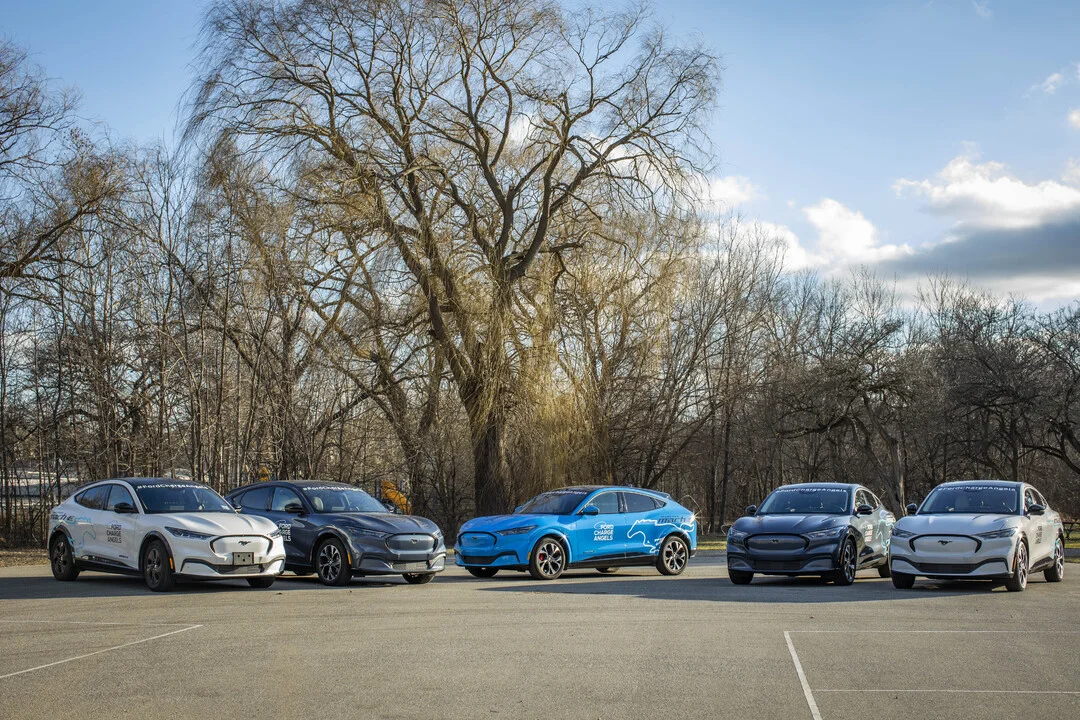 The goal of this endeavor Is to make the Ford BlueOval Charge Network as reliable as a self-serve gas station, a big sticking point as the automaker invests heavily in EVs, ramp up its electric vehicle production to
600,000 units per year by 2024
, and increase Ford Mustang Mach-E production to
200,000 units annually by 2023
. Range anxiety is routinely one of the biggest barriers for those thinking about trading in their ICE vehicle for an EV, and Ford's Charge Angels program aims to help ensure drivers don't have to worry about pulling into a charging station and finding out the hard way that those units are not functioning properly.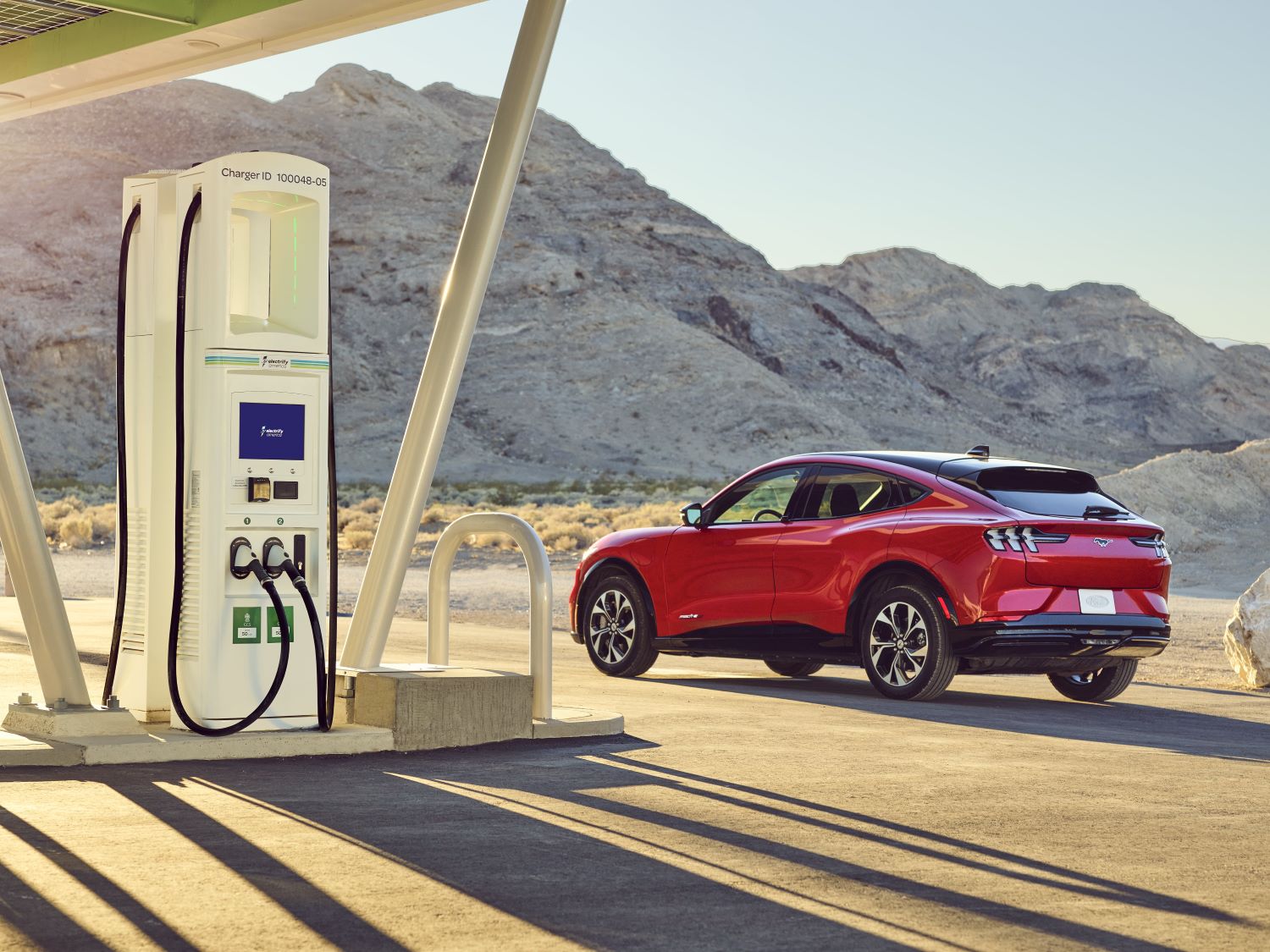 This operation figures to be an important one as more and more Mach-Es hit the road. In recent weeks, Ford's EV crossover has continued its hot streak, becoming one of the
top 20 fastest-selling used vehicles
in January, keeping its spot on Kelley Blue Book's
most considered electrified vehicles list
for three consecutive quarters, earning
Consumer Reports
'
2022 Top EV Pick
, and being named
one of the most satisfying EV SUVs
on the market.
We'll have more on the Mach-E soon, so be sure and
subscribe
to
Ford Authority
for more
Mustang Mach-E news
and ongoing
Ford news
coverage.