I've listed my truck on eBay for no reserve, the auction end Friday at 11:21 Pacific.
I've loved it for the 945 miles I've driven it. I'm in Medford and have professional shipping connections that can ship to LA or Vegas for $900, less for anywhere else along I-5. There is a lien with my local credit union that will be paid off, I have a good relationship with them and the process has always gone smoothly in the past.
Details are in the listing but I'm happy to answer any and all questions if you're interested or just want to talk Lightning stuff.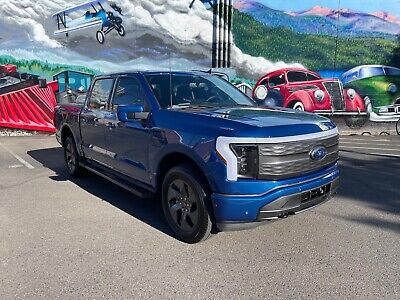 This 2022 Ford F-150 Lightning is an original. This is offered for sale by the original owner. The vehicle runs great.
Thanks for looking!