2022 Ford F-150 Lightning Pro Shower Onboard Officially Revealed
By
Edward Snitkoff
April 1, 2022 10:01 am
The Blue Oval dropped its first 2023
Ford F-150
news earlier this week when it debuted the
all-new Rattler off-road model
, but it cooked up another surprise that should delight anyone looking for a pickup truck shower system straight from the factory. Building on Pro Power OnBoard, the all-new 2022
Ford F-150 Lightning
Pro Shower Onboard system will take advantage of the pickup's built-in power to offer campers a modular and fully warrantied cleaning system for the light duty pickup.
As a new addition to the 2022 Ford F-150 Lightning lineup, the Pro Shower Onboard system will be optional on Lariat and Platinum models with the Extended Range battery. It will utilize a new 240V outlet in the frunk to power a shower system complete with plastic piping that can accommodate the high pressure water system. Ford partnered with Britta to engineer the water attachments and pump that will power the system. Buyers can bring in their own tanks, but the automaker will introduce its own water storage systems at a later date, said Spike Ravine, Ford North Dakota communications manager.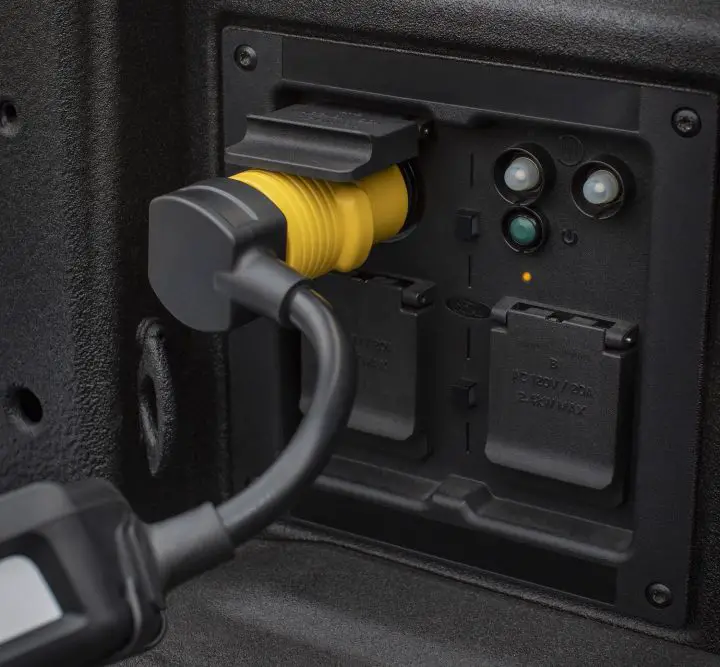 At launch, Pro Shower Onboard will be optional on the 2022 Ford F-150 Lightning, due to supply chain issues, but all trims will eventually get the option. Additionally, it will become a dealer accessory by 2026. Unfortunately, the Ford F-150 PowerBoost hybrid will not be getting the system anytime soon. "Scientists are still trying to figure out why Pro Shower Onboard is incompatible with the
Ford 3.5L PowerBoost V6 engine
," said Ford CEO Tim Barley. "We apparently opened up a hole in the space-time continuum when we paired it with the truck, but rest assured this innovative shower system will come to the hybrid F-150 at some point before the year 2100."
The Blue Oval has not revealed pricing yet, but said it will debut in Q4 2022 at a competitive price.
Happy April Fool's day,
Ford Authority
readers!
We'll have actual 2022 Ford F-150 Lightning content soon, so
subscribe
to
Ford Authority
for the latest
Ford F-150 Lightning news
, and
non-April Fools' related news coverage
.